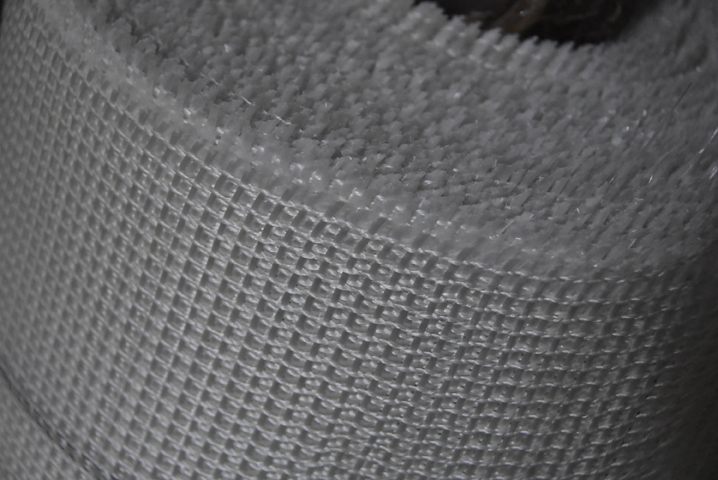 Share to:
Send Inquiry
Fiberglass Cloth for Abrasive
1.Product Description
The fabric is woven by fiberglass yarn which is treated with silane coupling agent. There're two structural weaves, plain and leno. With many unique characteristics like good bonding performance with resin, high strength, flatness of fabric surface and low elongation, it is used as an ideal base material for reinforced fiberglass discs of grinding wheels.
2. Expression of specification
〈composition〉〈mesh〉〈structure〉〈density of warp〉×〈density of weft〉-〈width〉/〈weight〉
Taking CNG6×6-115/190 for example:
Composition of glass: C means C-glass, E means E-glass
Mesh: N means mesh
Structure: G means Leno, P means plain
Density of warp is 6 yarns/inch
Density of weft is 6 yarns/inch
Width: 115cm means width
Weight: 190g/ square meters
 Specifications of Fiberglass Cloth for Grinding Wheels
 

 

Style

 

(g/m2)

Weight

 

Tex

Openings/inch

Tensile

Strength N/50mm

 

Weave

 

Warp

 

Fill

 

Warp

 

Fill

 

Warp

 

Fill

CNG105-5×5

105±5%

132×2

300

5±0.5

5±0.5

≥1000

≥1000

Leno

CNG160-5×5

160±5%

198×2

400

5±0.5

5±0.5

≥1300

≥1300

Leno

CNG210-5×5

210±5%

330×2

550

5±0.5

5±0.5

≥1600

≥1700

Leno

ENG260-5×5

260±5%

330×2

660

5±0.5

5±0.5

≥2200

≥2200

Leno

ENG320-5×5

320±5%

330×2

1200

5±0.5

5±0.5

≥2600

≥2600

Leno

ENG330-5×5

330±5%

396×2

900

5±0.5

5±0.5

≥2450

≥2550

Leno

CNG380-5×5

380±5%

528×2

900

5±0.5

5±0.5

≥2700

≥2800

Leno

CNG90-6×6

 90±5%

99×2

198

6±0.5

6±0.5

≥800

≥900

Leno

ENG190-6×6

190±5%

198×2

396

6±0.5

6±0.5

≥1500

≥1500

Leno

CNG230-6×6

230±5%

264×2

450

6±0.5

6±0.5

≥1800

≥1600

Leno

CNG145-7×7

145±5%

198×2

440

7±0.5

7±0.5

≥1100

≥1100

Leno

CNG85-8×8

 85±5%

66×2

132

8±0.5

8±0.5

≥800

≥800

Leno

CNG125-8×8

125±5%

99×2

198

8±0.5

8±0.5

≥1000

≥1000

Leno

CNG150-8×8

150±5%

132×2

264

8±0.5

8±0.5

≥1400

≥1400

Leno

CNG245-8×7.5

245±5%

99×2

198

8±0.5

7.5±0.5

≥1830

≥1830

Leno

CNP210-8×8

210±5%

396

297

8±0.5

8±0.5

≥2200

≥1800

Plain

CNP260-8×8

260±5%

396

396

8±0.5

8±0.5

≥1900

≥2000

Plain

CNP330-8×8

330±5%

528

528

8±0.5

8±0.5

≥2400

≥2500

Plain

CNP420-8×8

420±5%

660

660

8±0.5

8±0.5

≥3500

≥3500

Plain

CNG60-10×10

60±5%

44×2

66

10±0.5

10±0.5

≥500

≥500

Leno

CNG90-10×10

90±5%

66×2

99

10±0.5

10±0.5

≥800

≥700

Leno

CNP260-11×11

260±5%

297

297

11±0.5

11±0.5

≥2200

≥2200

Plain

CNG85-14×14

85±5%

44×2

66

14±0.5

14±0.5

≥800

≥800

Leno

CNG125-14×14

125±5%

66×2

99

14±0.5

14±0.5

≥1300

≥1300

Leno

ENP370-8×8

370±5%

594

594

8±0.5

8±0.5

≥2700

≥2800

Plain

ENP250-9×9

250±5%

352

352

9±0.5

9±0.5

≥2000

≥2000

Plain

ENP300-9×9

300±5%

440

396

9±0.5

9±0.5

≥2800

≥2600

Plain

ENP150-13×13

150±5%

132

176

13±0.5

13±0.5

≥1100

≥1100

Plain

ENP330-14×14

330±5%

297

297

14±0.5

14±0.5

≥2650

≥2750

Plain

ENP105-19×19

105±5%

66

66

19±0.5

19±0.5

≥800

≥800

Plain